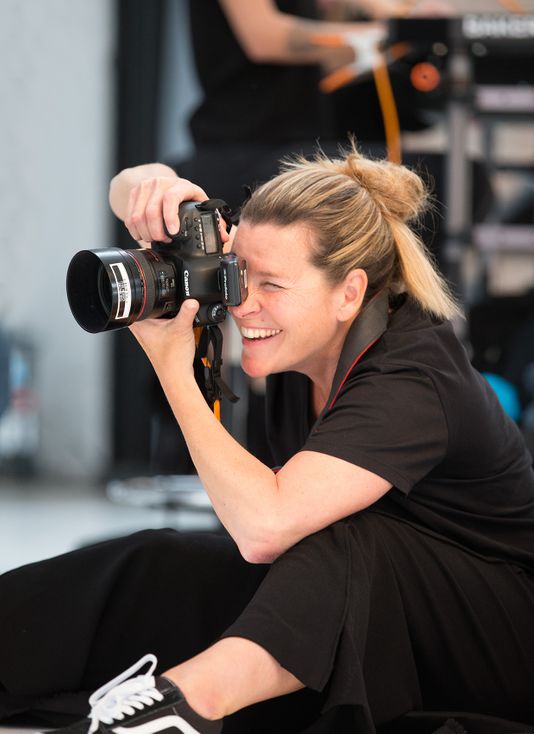 About
When I was young, most of my time was spent with my head in a book or outside creating imaginary worlds and characters. At 16, I was given my first camera and fell in love with capturing the world through my lens. At 18, I left home in Oregon for New York to study acting at NYU. My first big break was on the soap opera 'As The World Turns' and I continued to work as an actor through my 20's in a mix of T.V., Film, and Broadway.
Throughout, I never stopped shooting, and at 30, I had the opportunity to do an internship with Annie Leibovitz. After that experience, I knew I wanted to be a photographer. As an Aussie citizen via my parents, I leapt at the chance for a life-altering experience and moved to Australia to study at RMIT. It was three years of bliss, studying the greats, learning my craft, and shooting all day.
After graduation, I moved back to NY to start working as an editorial portrait photographer shooting for The New York Times and Marie Claire, all the while knowing one day I would end up back in Australia. As my life and family changed and grew, so did my interest and focus, shifting to photographing children. Their joy, their authenticity, their sense of wonder is irresistible and infectious.
I'm interesting in really seeing and empowering kids, in capturing the truth, beauty and magic of childhood.
I work with a great people who care as much as I do.
I love my work.
CLIENT LIST
EDITORIAL
Babiekins
Hooligans
Italian Vogue- online
La Petite
Lemon
Luna
Lucky
Magazine KiDS
MILK
Marie Claire US
New York Magazine
New York Times
Real Living
Scimparello
Sunday Life
Smallish
Time Out NY
Women's Wear Daily
ADVERTISING & FASHION
A2 Milk
AFL Auskick
Bardot Jr
Big W
BUBS
Camilla kids
Cotton On Kids
Dot Dot Swim
Goose & Dust
Little Horn
Marquise Baby
Petite Amalie
Tutu Du Monde
Westfield